Host profile: Malcolm C. Dankner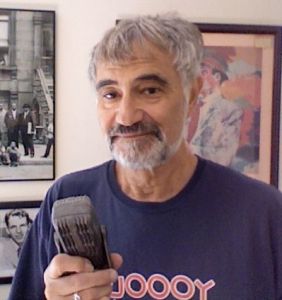 Show Name: Jazz & Standards
Host: Malcolm C. Dankner

It arguably begins with "Alexander's Ragtime Band, written in 1911 by Irving Berlin, and continues with Jerome Kern, The Gershwins, Cole Porter, Richard Rogers, Harold Arlen, Johnny Mercer, Dorothy Fields, and many others. These men and women are the architects of the Standards in The Great American Song Book.

The list of interpreters include; Sinatra, Ella, Basie, Louis, Duke, Lady Day, Miles, Bird, Tatum, and so many more, coming from the world of jazz, pop, musical theater, opera and classical music.

Malcolm C. Dankner's show, "The American Popular Song" brings you the songs and the information of this American art form. His program is brought to you live and streaming on the second, forth and fifth Wednesdays of each month from 1:00 p.m. to 4:00 p.m.

Hosted shows